Ancient traditions, beautiful beaches and the dramatic desert
All year round glorious sunshine makes this ideal for a spot at any time of year.
Dubai
Dubai is a great family destination with it's incredible waterparks, beautiful beaches and a plethora of world class hotels. Luxury shopping malls, man- made islands and fantasy playgrounds ensure couples will discover a wealth of things to do. The Michelin-starred restaurants, glamorous bars and a first class culinary scene make Dubai a great choice for 'foodies'.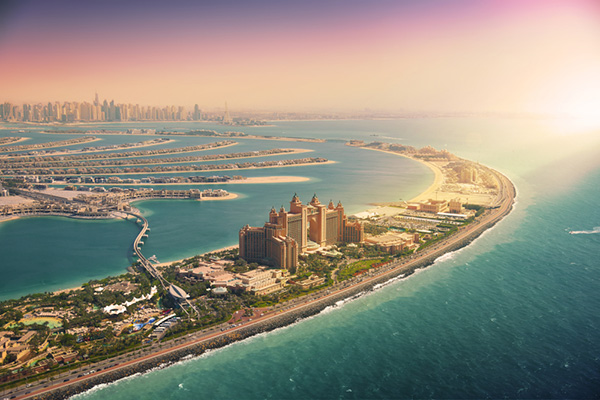 Fujairah
Only a 90 minute drive from Dubai, yet the least developed Emirate – Fujairah borders the coast of Oman, has beautiful beaches and is a paradise for water sports lovers .
Tourism is relatively new, so therefore the hotels are still competitively priced compared to those of its other UAE neighbours. With its easy access to the malls and shopping centres you are never too far away to shop and explore the city of Dubai whilst combining this with a relaxing break in the sun.
Abu Dhabi
Beyond the desert you will find the United Arab Emirates capital, Abu Dhabi.
Gleaming skyscrapers, dazzling blue sea and glitzy shopping malls hail this the largest of the seven Emirates.
It is possible to still see the remnants of the old Abu Dhabi, with the traditional fishing dhows moored up along the quays. In stark contrast, visit Ferrai World, the entrance to the world's largest indoor amusement park, featuring a host of rides and attractions for all the family.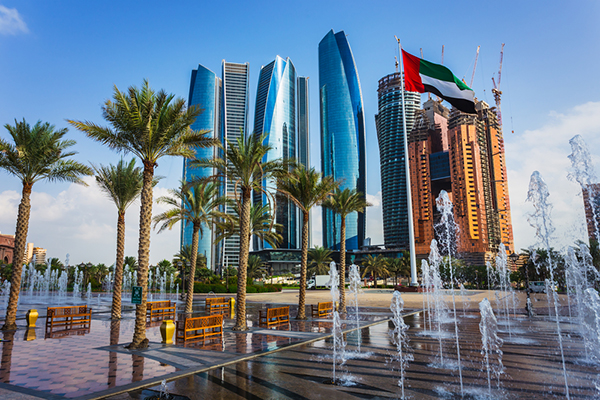 Oman
Muscat, the ancient capital of Oman, surrounded by mountains, retains its rich Arab heritage and character which appears relatively untouched by tourism.
With only small scale development, Oman not wanting to become another middle eastern playground for the rich, has still embraced tourism with its own share of luxury hotels. Miles of pristine beaches and a super climate together with a host of activities on offer assures the visitor a truly exotic holiday.