Christmas Gift Ideas for Travellers
Christmas is already just around the corner, which also means that the stressful Christmas shopping period is nearly here. If you're stuck for gift ideas and you know someone who just loves to travel, this is the perfect list for inspiration. From cheap to pricey and essential to fun, this list covers all areas of what you need to inspire someone to explore somewhere new!
Christmas Gift Vouchers
If you would like to purchase a voucher listed below then contact us to for more information:

Send us a private Facebook message
☎️ 028 6632 4477
This email address is being protected from spambots. You need JavaScript enabled to view it.
West End Theatre and Afternoon Tea for Two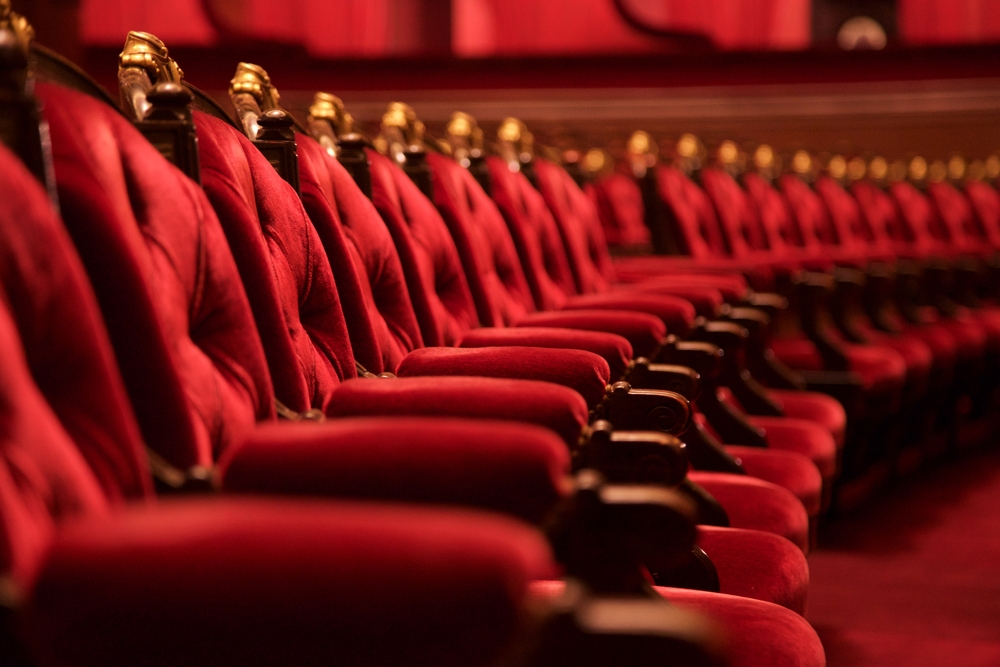 Price - £119
What better way is there to prepare for an evening in the West End, than by enjoying a bespoke tea for two. The afternoon tea includes a selection of sandwiches, one freshly baked scone, strawberry and raspberry preserve, an afternoon tea cake and a choice of teas or freshly ground coffee.
Then they can enjoy the theatre at its very best with a choice of these classic and modern productions:
-9 to 5 The Musical
-Wicked
-Woman in Black
-Mousetrap
-Waitress
-Ghost Stories
Erne Travel Gift Voucher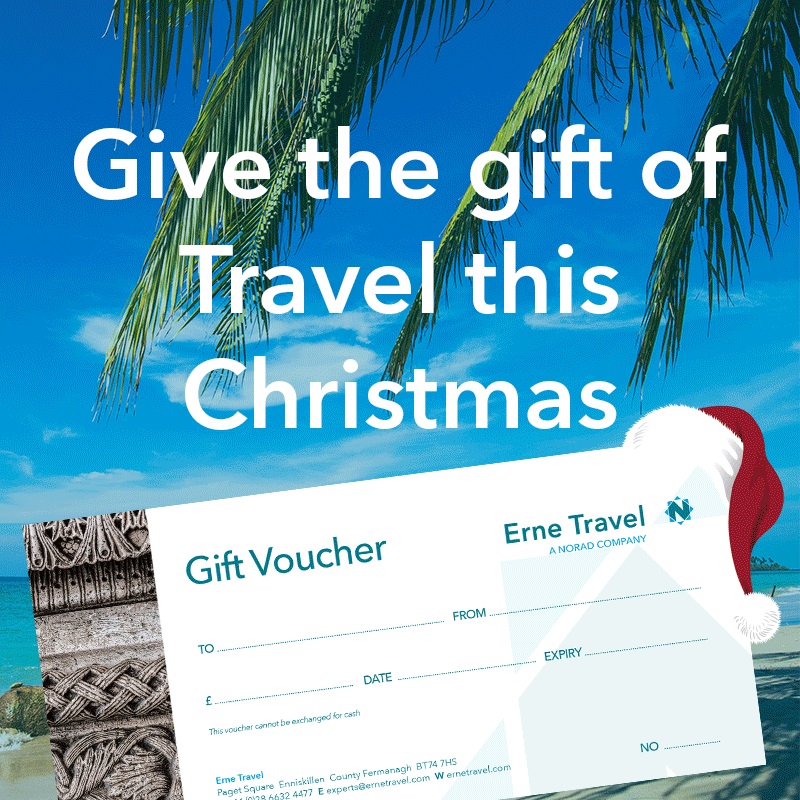 Price - From £20pp
Know someone who is saving up for a holiday? Contribute to a loved ones dream trip with one of our gift vouchers. Erne Travel Gift Vouchers can be used to pay for your holiday costs and make great presents for frequent travellers. Choose your preferred amount to gift starting from £20.
Beer & Food Festival – Westonbirt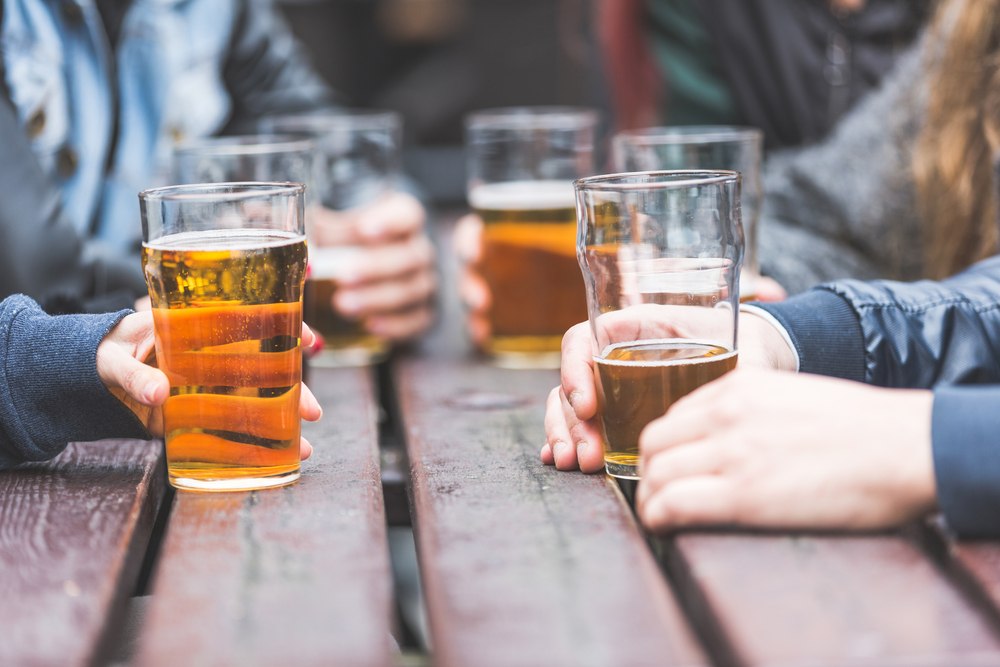 Price - £29pp
Treat a friend and let them kick back, drink a few beers and enjoy a terrific atmosphere with this beer and food festival package. Beer festivals have grown massively in popularity in the UK over recent years and it's certainly no surprise, with great entertainment, delicious food and refreshing drinks, they're not to be missed!
3 Month Vegan Snack Box Subscription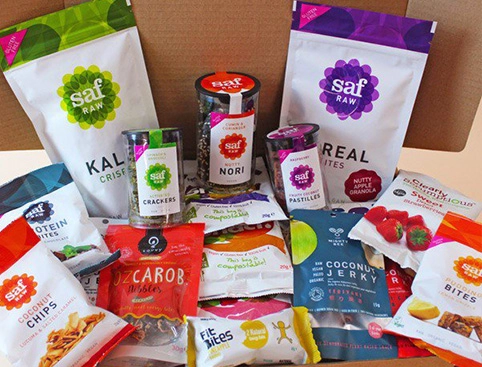 Price - £39pp
Gift a world of healthy treats and compassionate food choices with this three-month organic health food or vegan snack box subscription. The Organic Snack Box contains five to six different natural products and are organic where possible. They are all picked by the best artisan specialist producers. The Organic Vegan Tuck Box contains a surprise vegan selection of five to six different scrumptious vegan snacks.
Gin Club 3 Month Subscription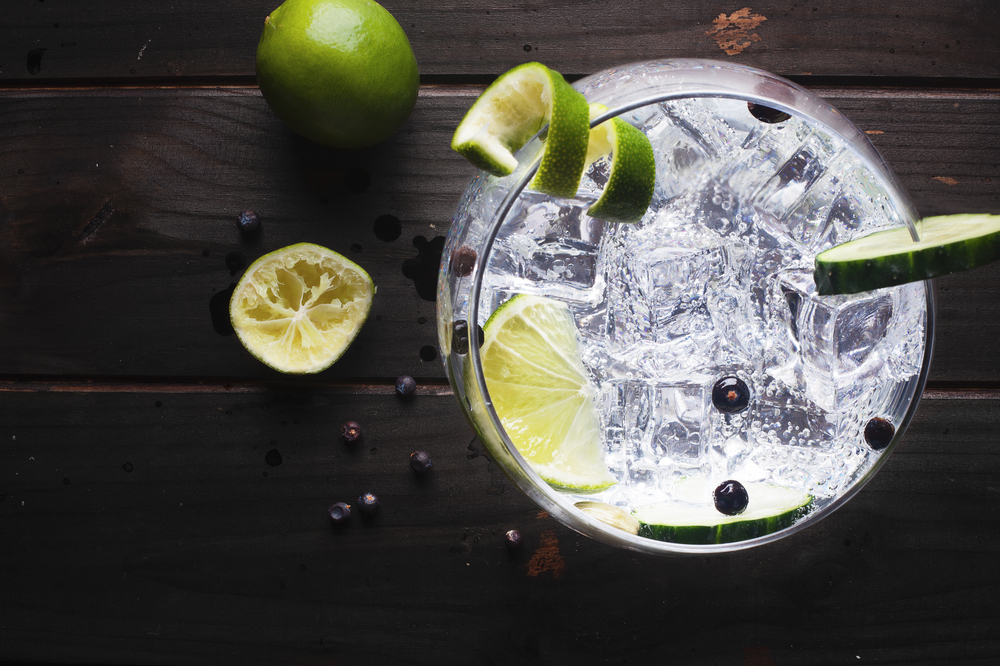 Price - £79pp
Treat someone to an exciting new world of gin each month as they relax at home. The 3-month gin subscription is the perfect gift for any gin enthusiast wanting to taste a selection of refreshing gins while learning about the unique characteristics of each individual one.
Each month they will receive a box by post, packed with 3x50ml bottles of British gin together with one mixer and these boxes are a great gift for true gin lovers!
Vineyard Tour and Tasting for Two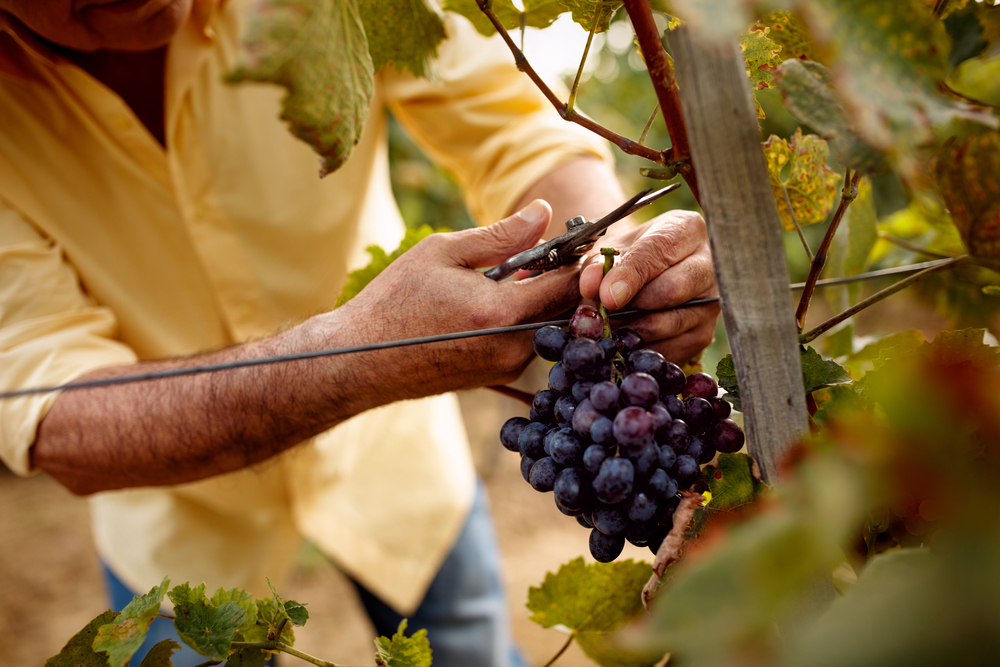 Price - £34
Discover the fascinating world of English Wine with this fabulous Vineyard Tour and Tasting session for two.
During the tour an experienced guide will explain the history of English wine, from how vines are grown and pruned through to picking grapes, fermentation, blending and bottling at the end. Many vineyards have cafés or a restaurant where you can make the most out of the experience and enjoy a delicious lunch.
Laithwaites Wine Tasting Evening for Two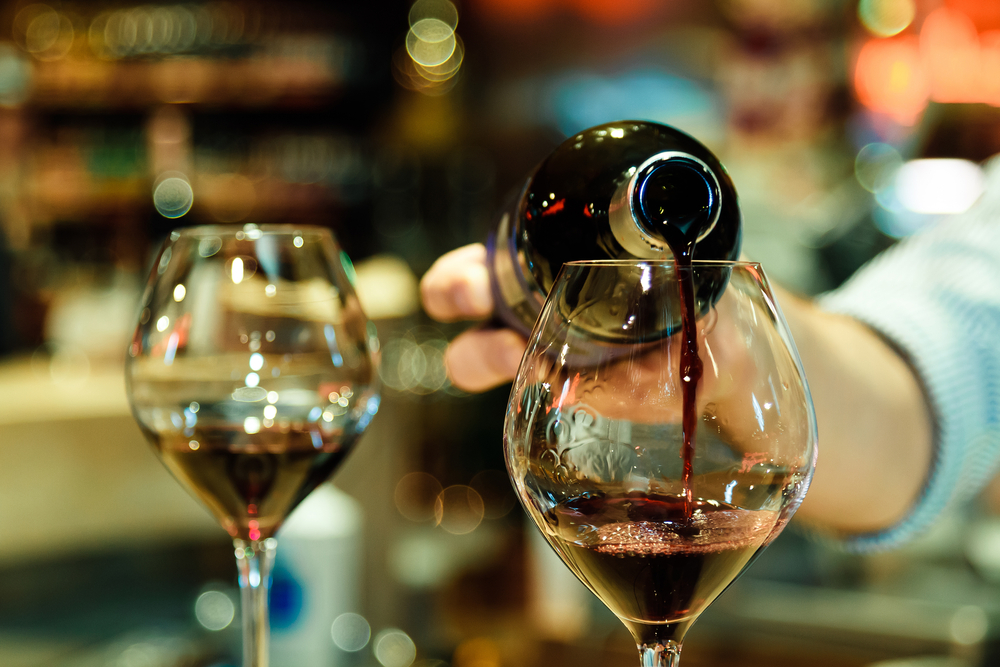 Price - £49
Wine Tasting events are designed to make learning about wine and tasting the varieties on offer an experience that everyone can enjoy. With wine makers and tasting experts on hand to answer any questions you have and to offer guidance, these events take place all around the UK and each one is a different experience. A perfect gift for anyone wanting to learn more about the wine making industry!
Afternoon Tea for Two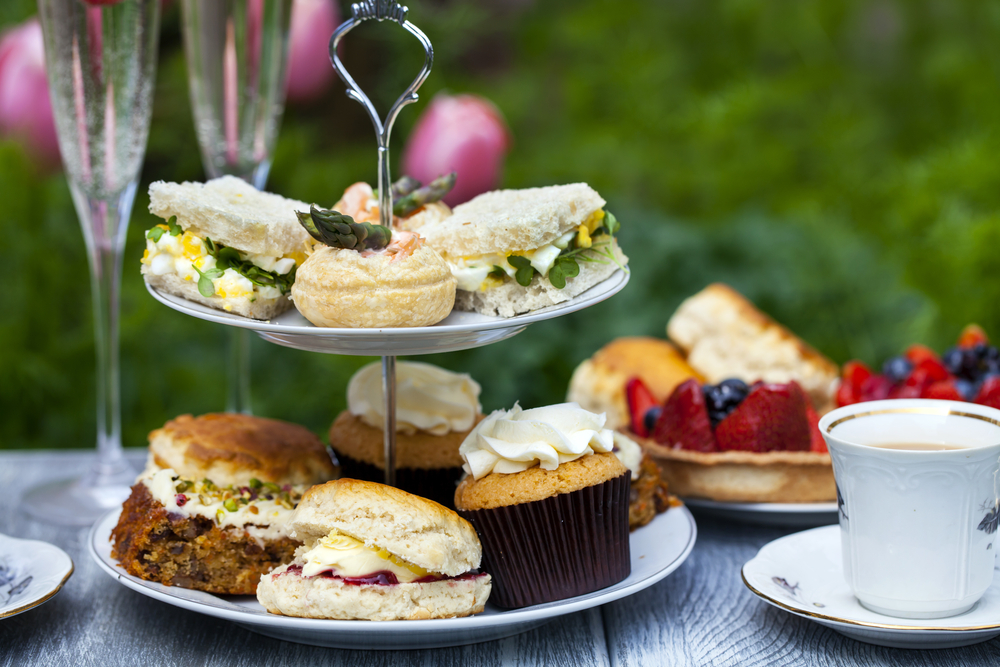 Price - £34
Treat someone to a civilised and delicious afternoon treat for two. Available at a wide selection of carefully hand-picked locations, you are spoilt for choice with the afternoon tea locations. Whether you know someone looking for an elegant country manor house, trendy boutique city hotel or a homely independent tea-room, there's a place perfect for anyone!
Action and Adventure for Two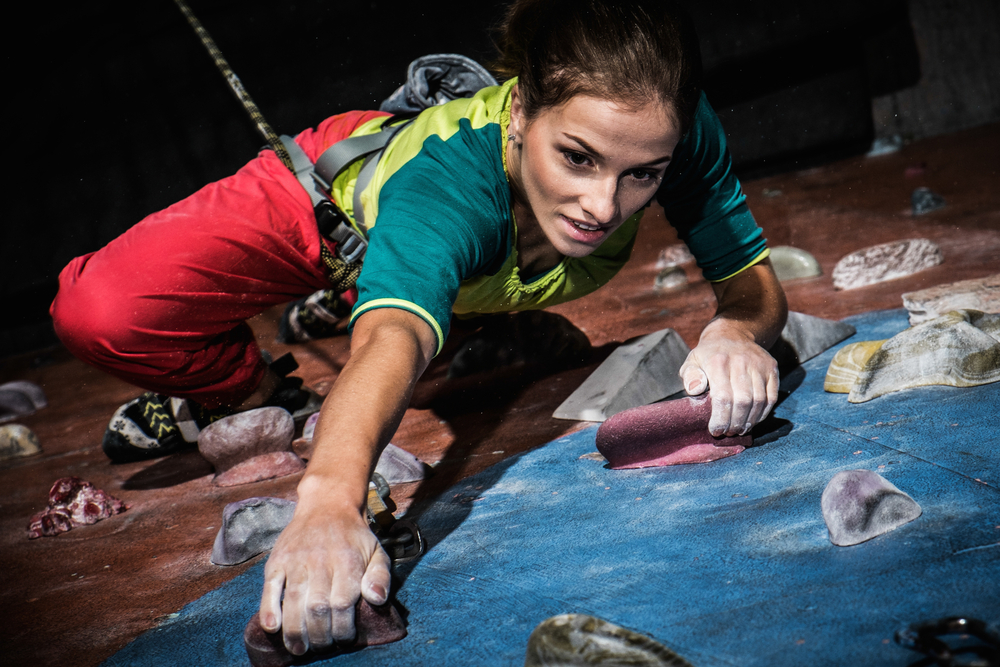 Price - £69
If you're looking for the perfect gift for an active couple, then this is ideal. With a choice of more than 20 different action-packed and adventurous experiences to choose from, there will be something for everyone to enjoy. Activities include abseiling, assault courses, horror escape games and bungee jumps, a fun packed day for everyone!
The Lion King – London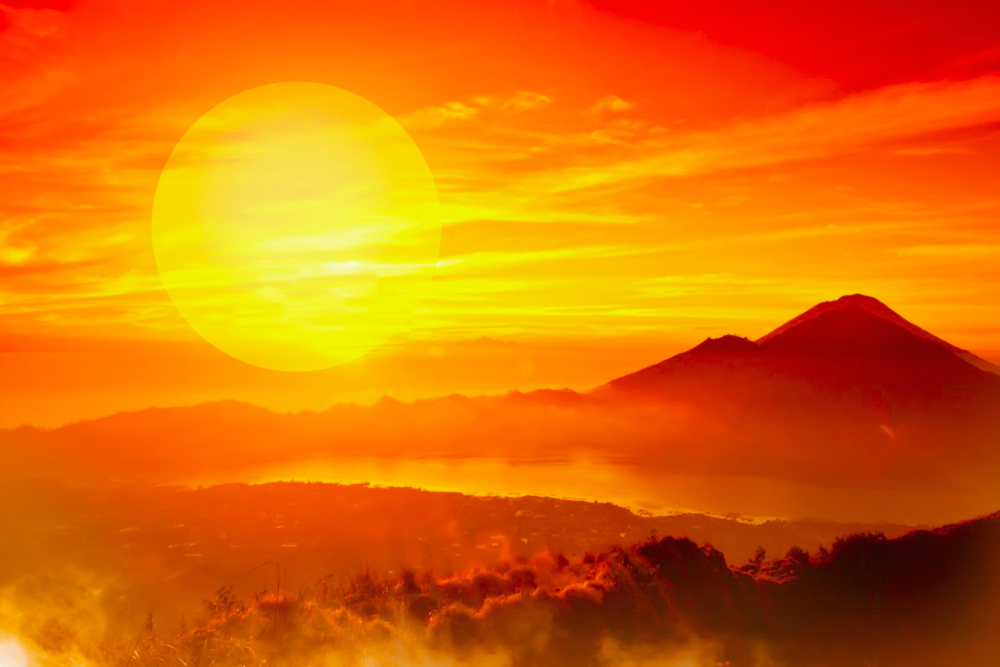 Price - £89pp
Disney's beloved film The Lion King has been transformed into a spectacular theatrical experience that explodes with glorious colours, stunning effects and enchanting music. Taking place at the Lyceum Theatre in London's West End, the performance is approximately 2 hours 30 minutes and is recommended for children over the age of 5. A fantastic gift for all theatre lovers.
Aston Martin Thrill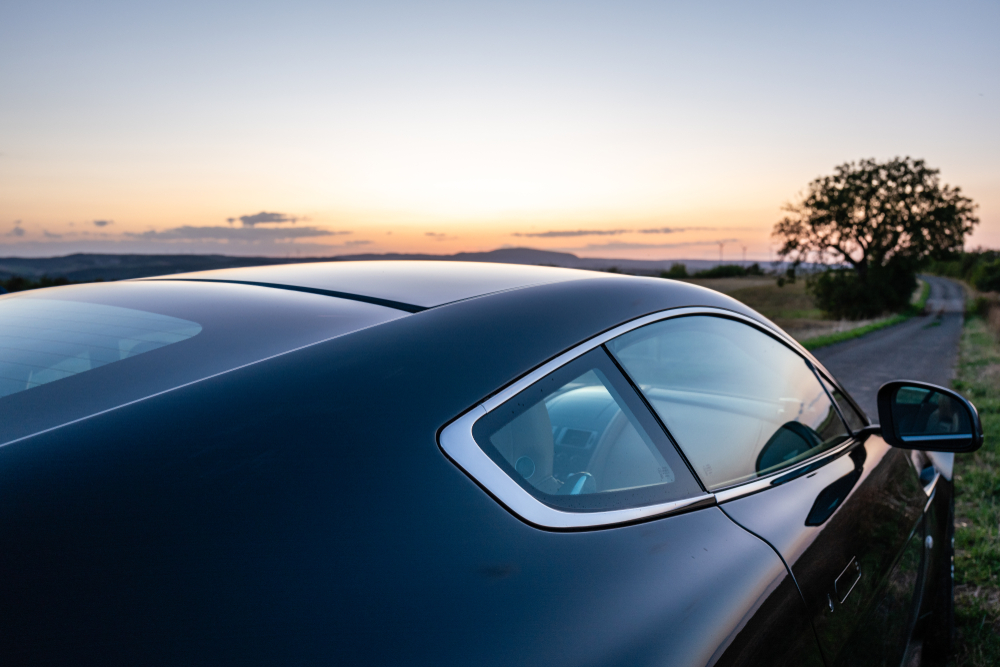 Price - £119pp
Aston Martin, the UK's most famous brand of supercar, has been making the best-looking cars for years, with gorgeous styling, luxurious interior and one of the best engine sounds you will hear! The day will begin with a welcome introduction and safety briefing on circuit driving techniques and depending on the venue you will drive either a V8 Vantage or a DB9, a must do for all thrill seekers!
Supercar Rush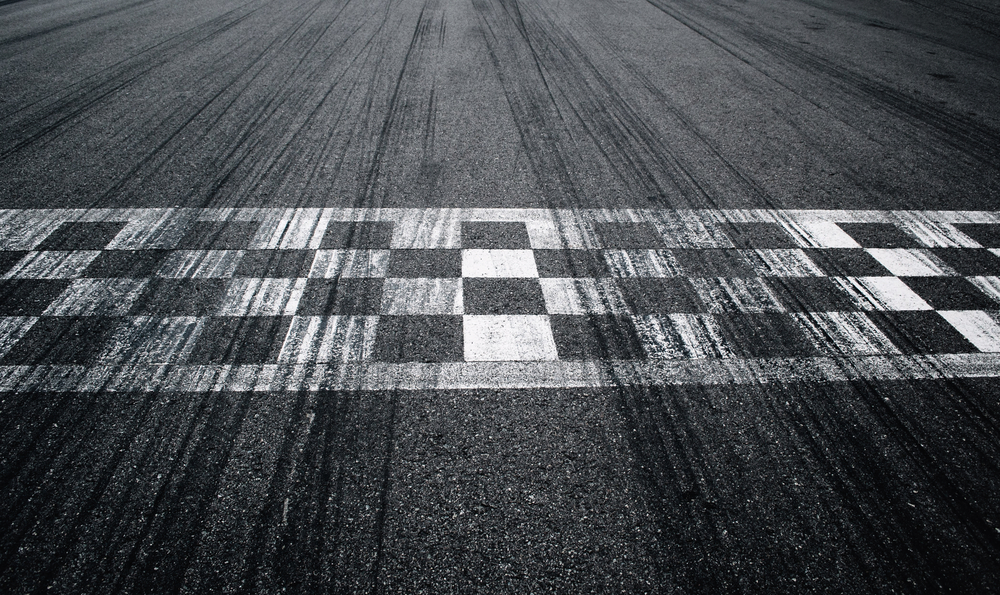 Price – £39pp
Get a friend behind the wheel of a supercar and experience a high-speed passenger ride! A perfect gift for motor lovers, this package lets you drive your dream car from a choice of fantastic supercars and experience a thrilling high speed ride to see how it's really done. The choice of cars includes the stunning Ferrari, the powerful Lamborghini, the sleek Aston Martin, the stylish Porsche, gutsy Nissan GTR and the elegant Audi R8, as well as many other amazing cars!
Gift Ideas for Travellers this Christmas
Walking Shoes – Tecnica Forge GTX
When you're on your travels, there's no doubt you'll be walking long distances to experience as much of the destination as possible, which means the right footwear is crucial.
For those long-distance hiking holidays, Tecnica's Forge GTX is certainly a trekking boot to consider. Labelled a 'true comfort revelation', the award-winning Forge collection uses a fully mouldable insole which guarantees great support and ultimate comfort.
Price: £195
Online Reviews:
8/10 - Wired
69% - Run Repeat
4* - Trailspace
View Online - https://www.tecnicasports.com/all-products-footwear/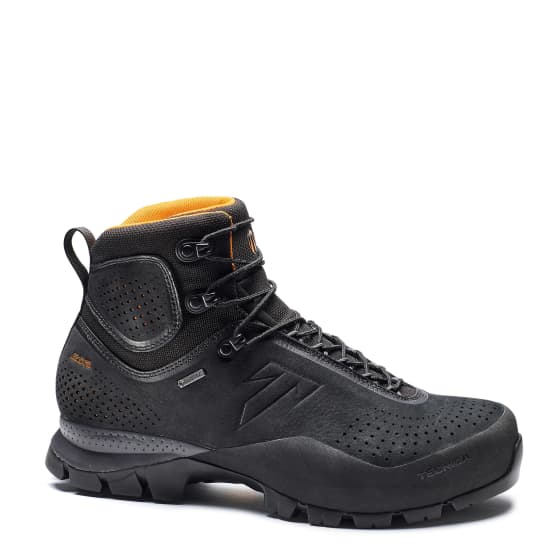 Suitcase Smart Scooter
This brilliantly designed Suitcase Scooter is both intelligent and fun. You can get to your destination faster whilst saving you the strain of lugging a hefty suitcase along behind you. Although it may not be the most essential travel item, it's certainly one of the most fun. You can find one on multiple websites and the prices vary depending on electric or non-electric.
Price: £579 (Non Electrical)
Online Reviews:
Amazon - 5*
https://www.amazon.co.uk/Airwheel-Suitcase-rideable-Luggage-Stretchable/dp/B07GBQ6RX7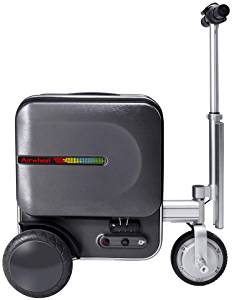 Backpack – Tortuga Setout
A backpack is one of the most essential travel items you need with you wherever you are travelling to so finding a high quality one is vital. The Tortuga Setout backpack is an all-round reliable piece of equipment with many handy compartments and attachments. It contains a laptop compartment, adjustable waist and chest straps and is weather resistant.
Price: £120
Online Reviews:
7/10 - Packhacker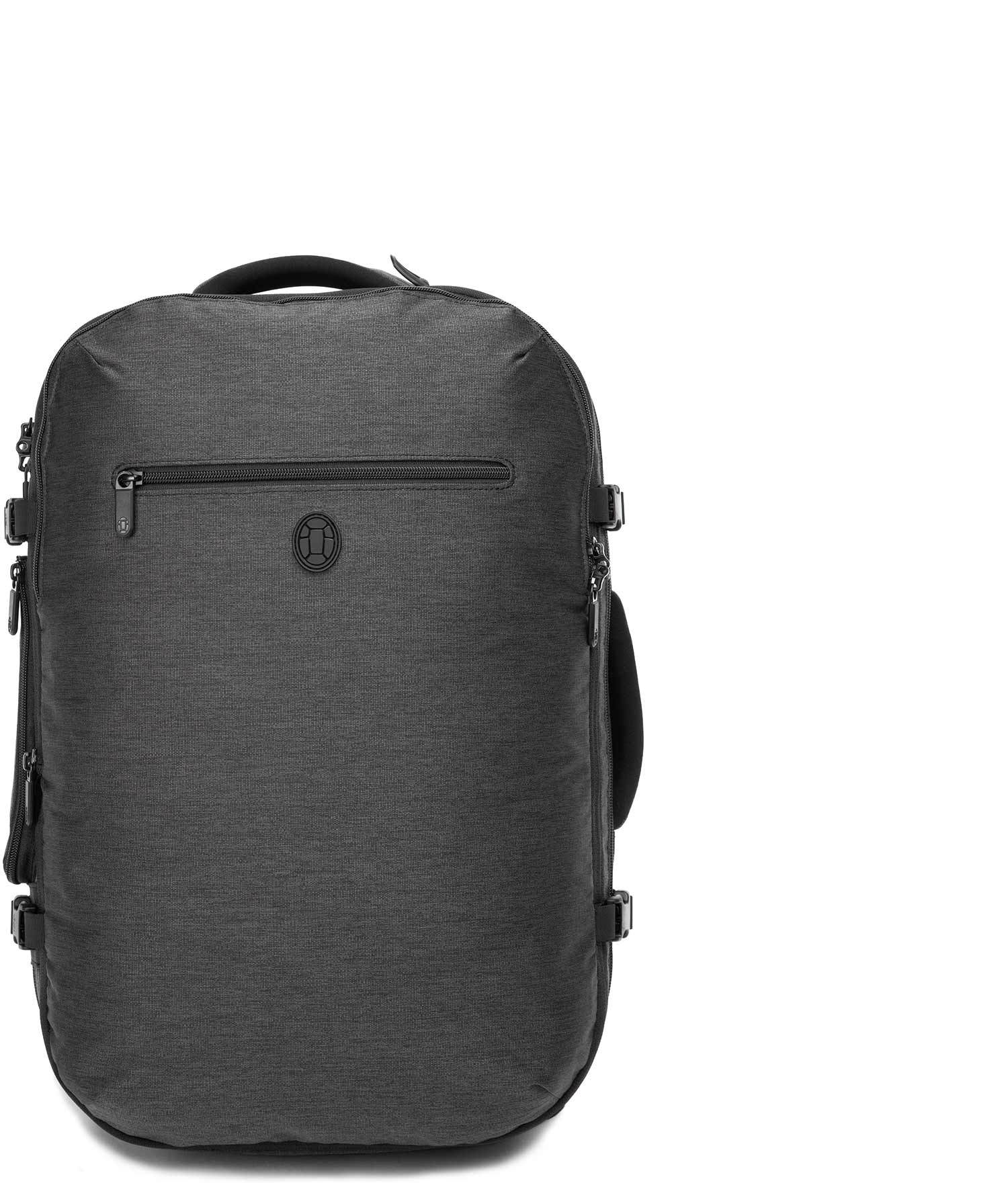 Headphones – Sony WH-1000XM3
Everyone needs peace when they're travelling, especially for those long, tiring journeys. These Sony headphones are not only noise cancelling, they can also adapt to cabin pressure, giving you the best quality sound all journey long. These are priced on Amazon at around £250.
Price: £252
Online Reviews:
4.5* - Amazon
5* - T3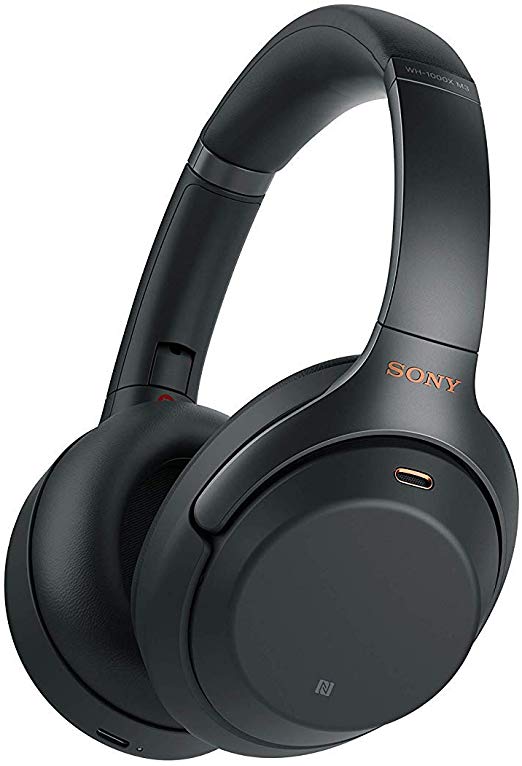 Waterproof Video Sunglasses
For the traveller who loves capturing as many moments as possible, these sunglasses are perfect for you. Recording in ultra HD, the batter allows recording for 60 minutes per charge 32GB memory, allowing you to be able to relive and show off your adventures. The best reviewed glasses are from Go Vision USA and are priced around £95.
Price: £95
Online Reviews:
4*/5 - Go Vision USA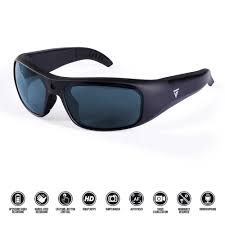 GLCON – Luggage Tracker
Losing any item of luggage can be a nightmare, so having an idea where your luggage is 24/7 is important. Luckily, you can get GPS or Bluetooth Luggage Tracker's that connect to your smart phone allowing you to always keep an eye on your item's whereabouts, giving you that extra peace of mind when away.
Price - £50
Online Reviews:
4* - Amazon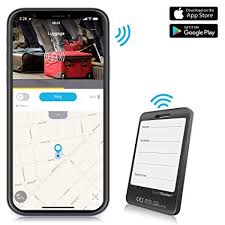 Trtl Travel Pillow:
Comfort is essential on long haul flights or train journeys and the new Trtle Pillow Plus has reinvented the travel pillow design. Providing a more flexible hold, it offers more neck support and comfort when you sleep and is the worlds first mechanically engineered travel pillow.
Price: £50
Online Reviews:
4.5* - Amazon
4* - Packhacker
https://uk.trtltravel.com/products/trtl-travel-pillow-plus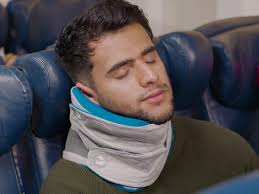 Flight Compression Socks
If you are a frequent traveller, then compression socks are a must have for you. Not only will they help you be more comfortable when you are travelling, they can also prevent further health issues. The Physix Gear Compression Socks are overall the best rated travel socks available. With a five-star rating on Amazon, these socks are tough, durable and perfect for when you are flying.
Price: £16
Online Reviews:
5* - Amazon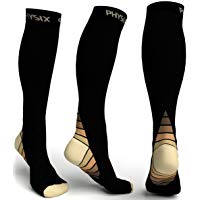 National Geographic, Most Beautiful Places on Earth 2020 calendar:
This calendar features some of the most stunning locations you will ever see. It contains images of striking views, sunsets and landscapes that will instantly make you want to pack your bags. Accompanied with the photos is insightful information about the location and a grid containing international holidays, perfect for some travel inspiration.
Price: - £10.99
https://www.calendarclub.co.uk/travel/world-travel/national-geographic-most-beautiful-places-on-earth-calendar-2020-r243524

Wildlife Adoption Kit
David Shepherd Wildlife Foundation is a wildlife conservation charity funding key conservation projects across Africa and Asia. Through this charity, you can adopt a wide range of animals, from African Elephants, Black Rhino's and Chimpanzee's. In your adoption kit you will receive an exclusive sketch, an adoption certificate, information about the history of the species, coming with a lovely photo of your chosen animal. A perfect gift for any wildlife lover this Christmas.
Price: - £32
https://davidshepherd.org/help-us/adopt

Personalised Scratch Map:
If your dream is to travel to and keep track of as many destinations as possible, then this is the perfect gift for you. With a scratch map you can keep track of all the wonderful destinations you've visited overtime or mark off some of the places that are on your bucket list. You can also get scratch off globes or travel journals, making sure your time travelling will never be forgetful.
Price: - From £14
https://www.scratchmap.org/origins-of-the-scratch-map/