Olivia's Bali Adventure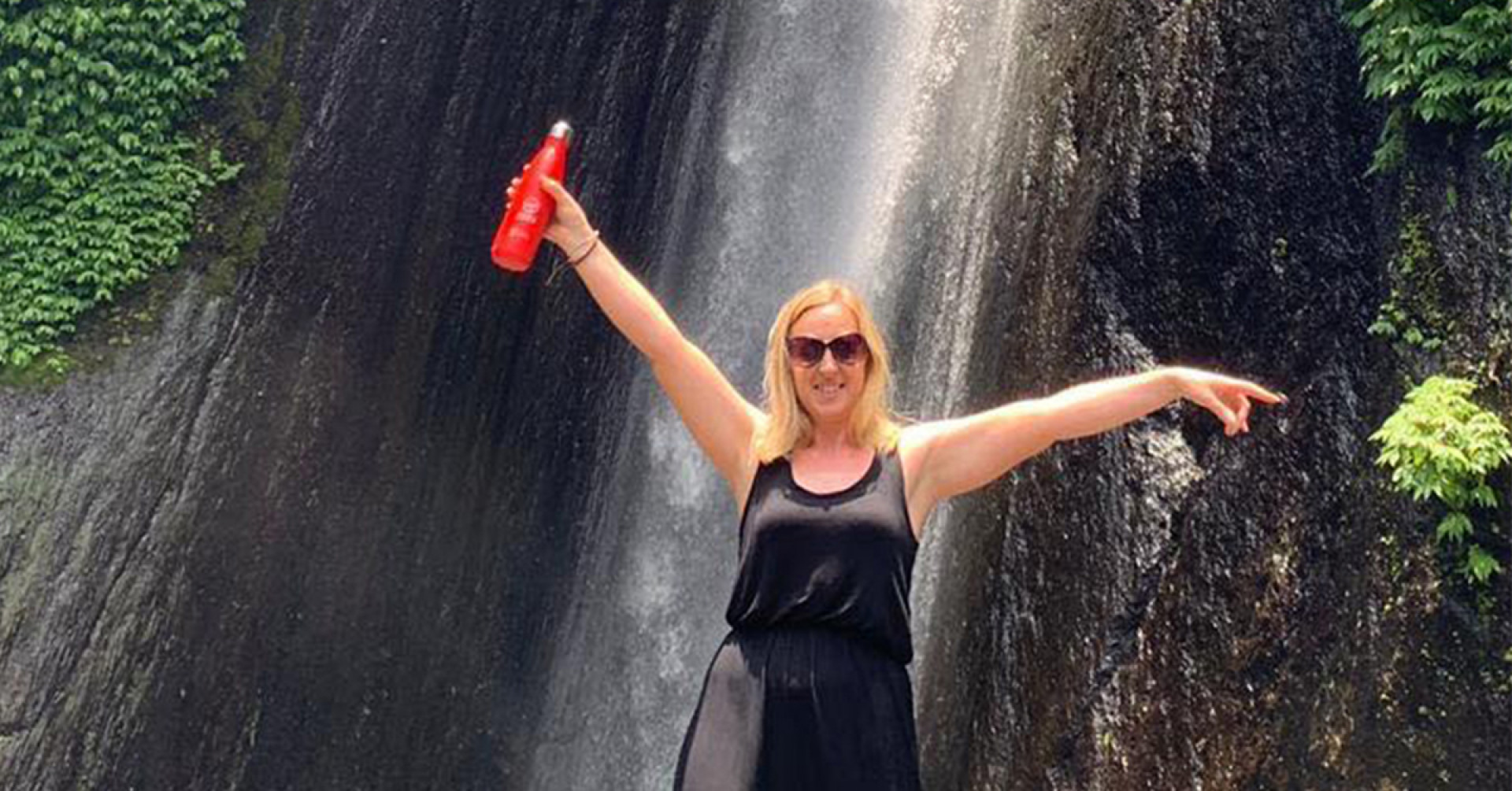 Our very own Olivia has recently returned from her 8-day trip around the Indonesian Island of Bali. Known as one of the most charming and exotic islands in the world, Bali contains endless fascinating sights including forested volcanic mountains, stunning beaches and coral reefs. Throughout Olivia's group tour, she kept a daily travel diary of her adventures. Have a read on what she got up to below.
Day 1: Saturday 5th October
Our group met at Stansted Airport on 4th October, where we flew to Denpasar via Dubai, arriving late in the evening of October 5th. We were greeted at the airport by our local guide, who would be leading us for the duration of the trip. Our first destination was to Ubud, which was about a 30-minute drive from the airport and we later arrived at our hotel, The Inata Hotel Ubud, which was where we would be staying for the next 2 nights.
Day 2: Sunday 6th October
Ubud:
We started the second day with a guided walking tour of Ubud which included the Campuhan Ridge Walk. The walk certainly showcased the natural side to Ubud, with many trees and hills surrounding us, it had the natural scenery of a jungle or forest. Located on the outskirts of Ubud, the walk took around 2 hours to complete, giving plenty of time to take in the scenic views and take plenty of photos. It's a great location if you want to get away from the bustle of the town and get a flavour of Bali's natural beauty. Whilst passing through the rice paddies, we stopped off for coffee in a local Balinese home before the tour ended in central Ubud. In the evening, we sat down to watch a captivating traditional Balinese art performance known as a Kecak Dance, which is one of the most famous traditional Balinese's dances.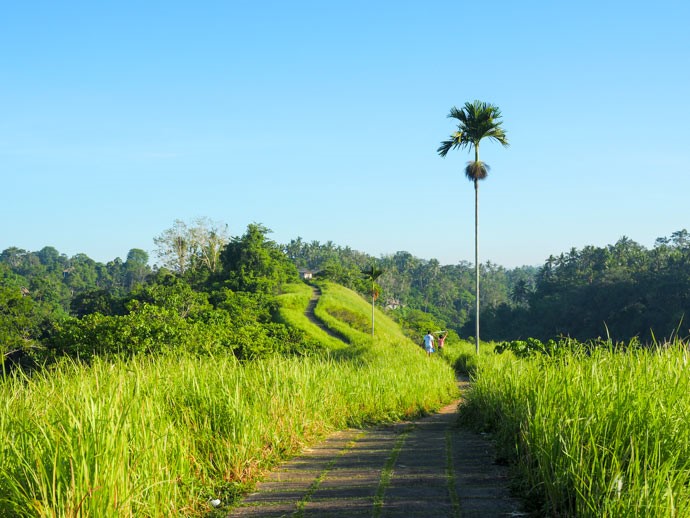 Day 3: Monday 7th October
Ubud - Sidemen:
Today we went on a bike ride through the back streets and local villages, allowing us to explore a completely different side to Ubud. We witnessed first-hand the daily life of Balinese people, their local customs and their age-old traditions. During our bike ride we stopped to look at some of the fascinating small intricately carved temples. These breath-taking ancient rock carved temples date back to the 11th century and are heavily linked with Hinduism in Bali. Later in the day we travelled to Sidemen, which was around a 2-hour drive from Ubud. Sidemen is set against a dramatic backdrop of Mount Agung and it seemed that this stunning location had remained untouched. The panoramic rice terraces, farmlands and villages are all nestled in hills and valleys, allowing you to get an idea of what Bali must have looked like around 30 years ago.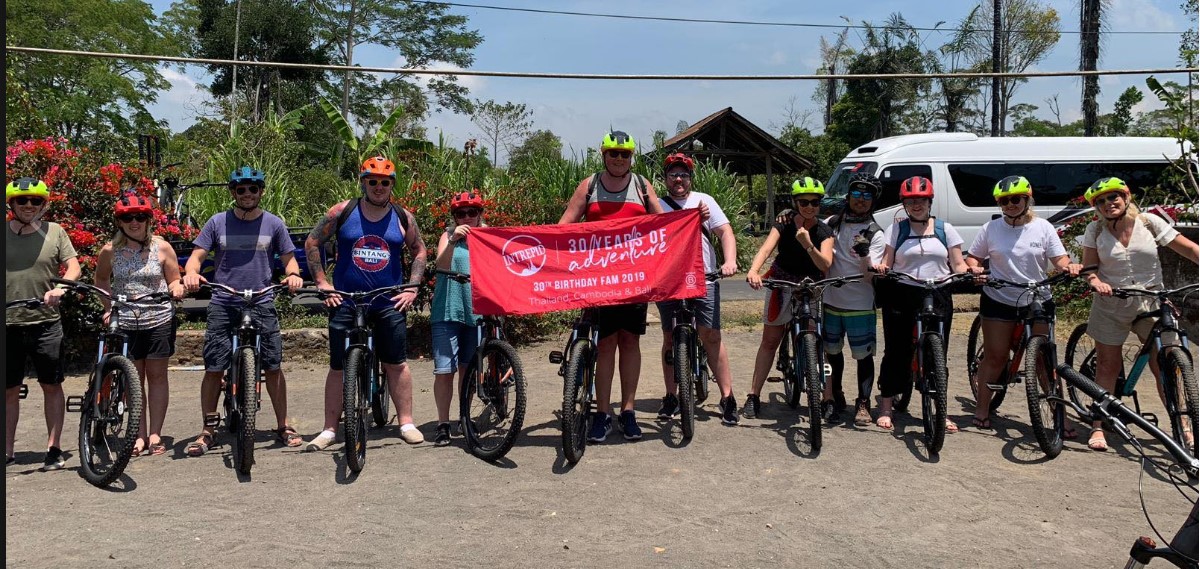 Day 4: Tuesday 8th October
Sidemen - Mount Batur:
In the morning we took a stroll around Sidemen where we met the craftspeople of the fascinating Songket weaving industry. Songket is a magnificent piece of traditional Malay fabric handwoven in silk or cotton threads, using colourful metallic threads to form a cloth, a tradition that was fascinating to see in person. For lunch we had Bungkus, a dish wrapped in banana leaves, a traditional Indonesian rice dish. We then left Sidemen behind and journeyed higher into the mountains as we headed towards Mount Batur. On our travels we followed the Crater Rim road, taking us to a fishing village on the edge of Lake Batur, where we spent the night at the Lakeview Hotel ahead of our hike the next morning.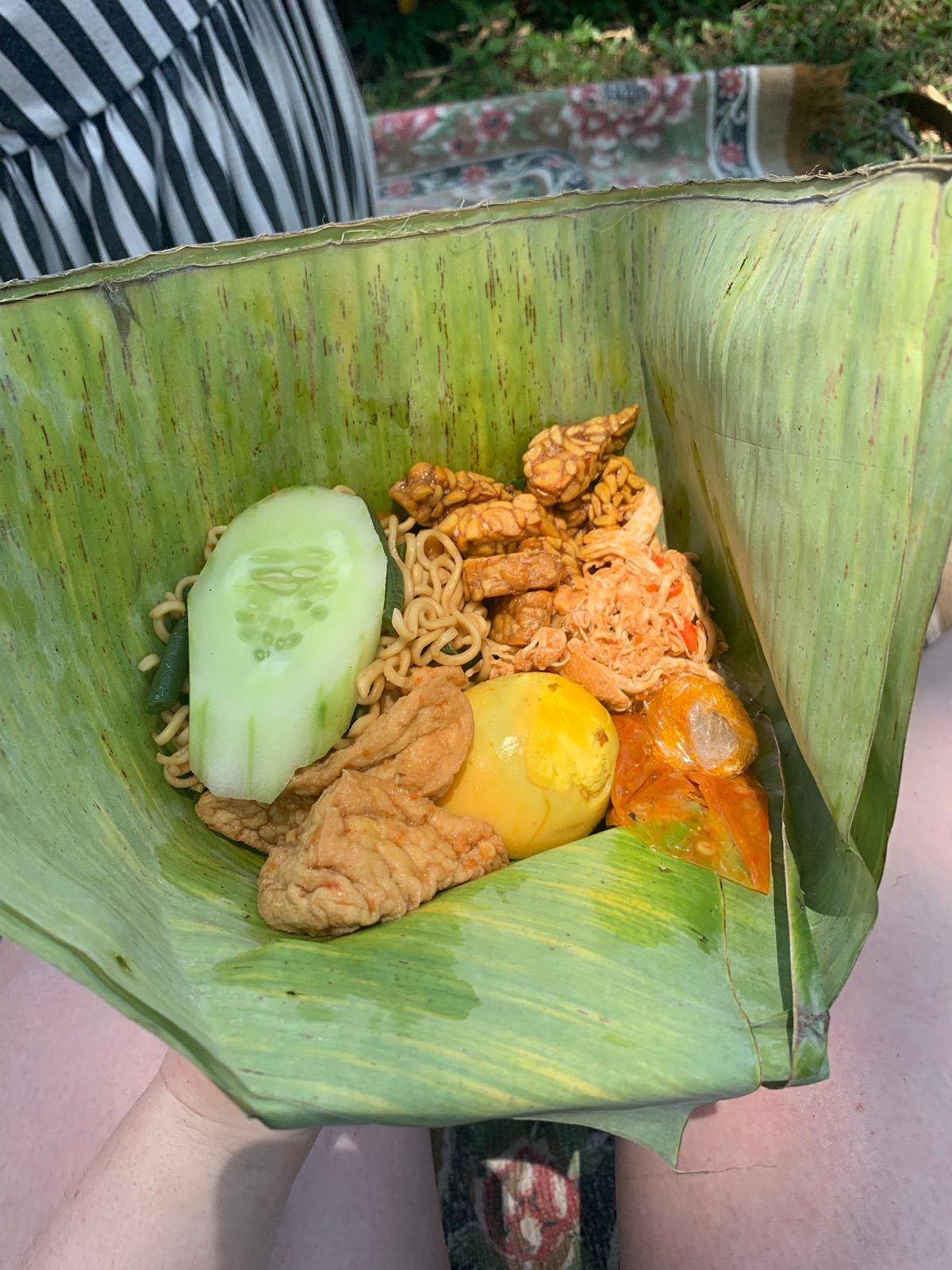 Day 5: Wednesday 9th October
Mount Batur - Lovina:
Starting at 2am, we began our walk to the summit of Mount Batur in order to reach the peak before sunrise. We came well equipped, with headtorches and plenty of water in order to ensure we made it to the top to be able to see the magnificent morning view. The climb was much harder than I anticipated with it being completely dark and requiring a lot of concentration, but in around 2 hours, we reached the summit in time for sunrise. After descending back down Mount Batur, we relaxed in the hot springs with some mesmerising views out over lake Batur and the Caldera. We then travelled to the laidback resort of Lovina.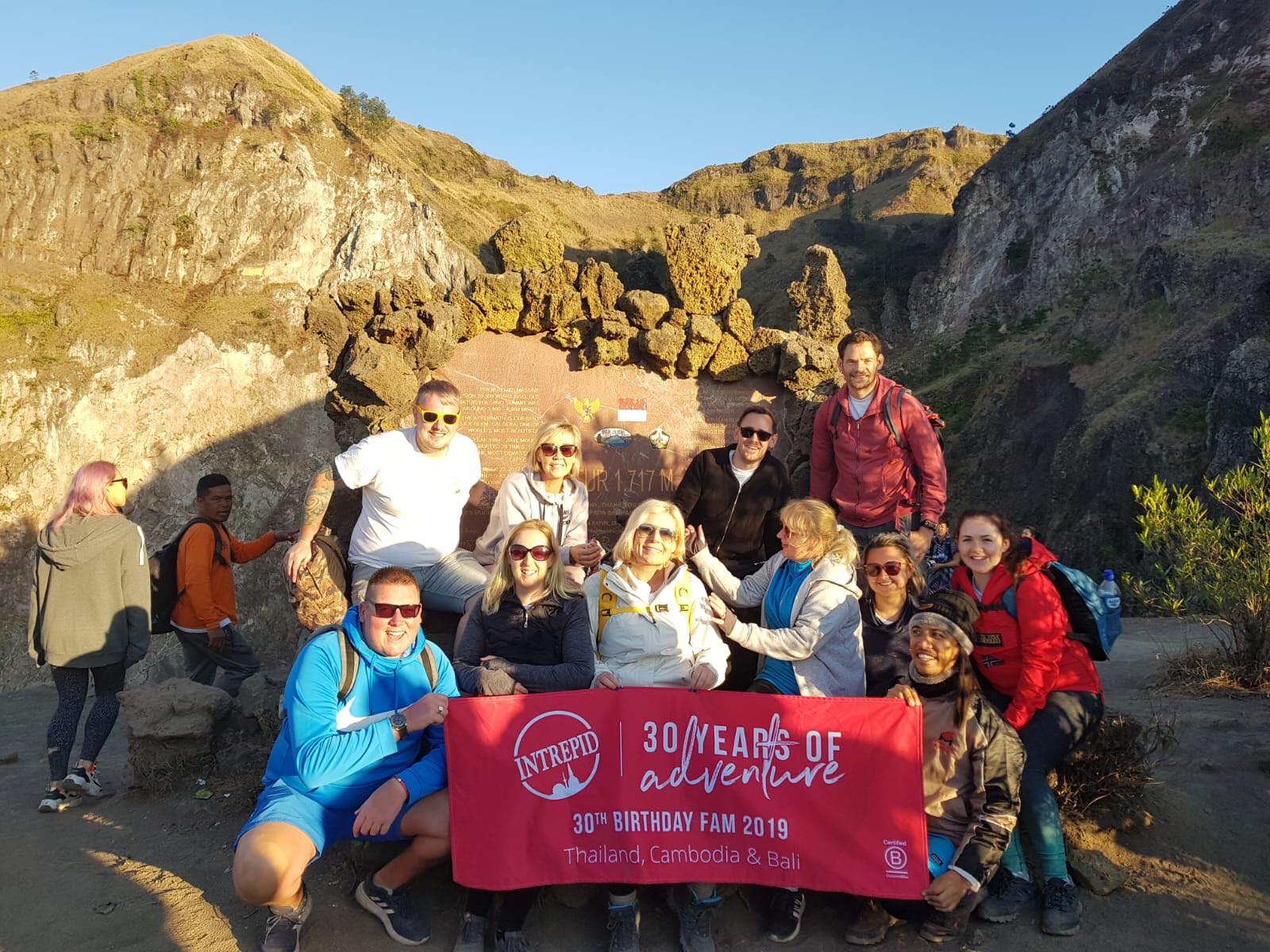 Day 6: Thursday 10th October
Lovina:
This morning we took a short 20-minute boat ride to Bali Barat National Park. The conservation area included forests, mangroves, coral reefs and sandy beaches in the western part of Bali. We then enjoyed several hours snorkelling amongst the majestic coral reef that surrounds idyllic Menjangan Island. Later in the evening we headed to the Ibu Wayan homestead where we heard all about Balinese cuisine before sitting down to a delicious home-cooked meal hosted by a local Balinese family.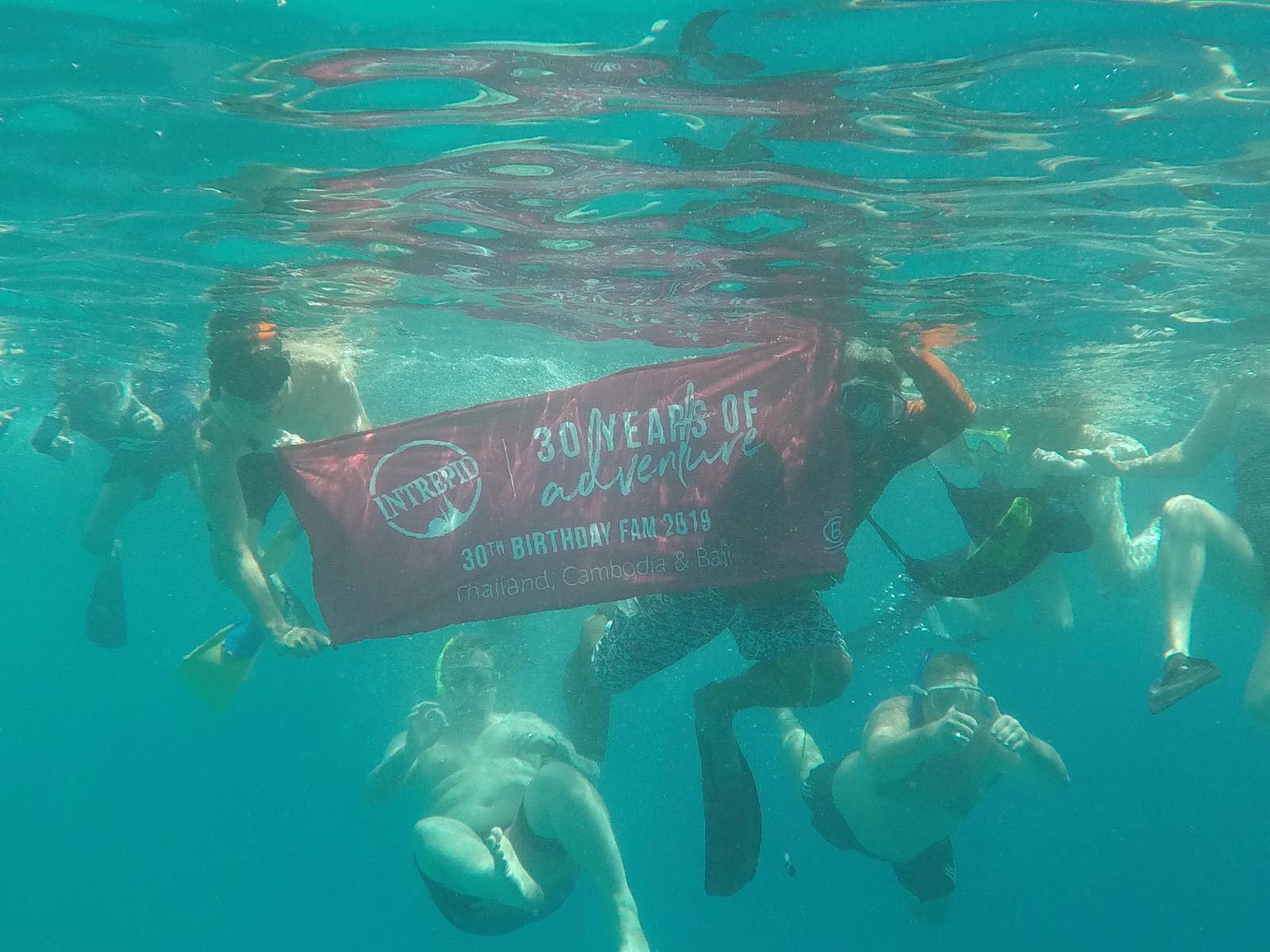 Day 7: Friday 11 October
Lovina - Sanur:
After breakfast, we travelled to the tiny hilltop village of Munduk where we walked through aromatic clove and coffee plantations to a spectacular hidden waterfall. The waterfall trek took about 3 hours which led us to 3 different waterfalls and we then continued inland to the mountain town of Bedugul. Here we visited Lake Bratan for the beautiful views of Ulun Danu Bratan Temple which is perched on an island in the middle of the water. We later arrived in Sanur, a highly popular tourist destination where tourism first started to flourish in Bali.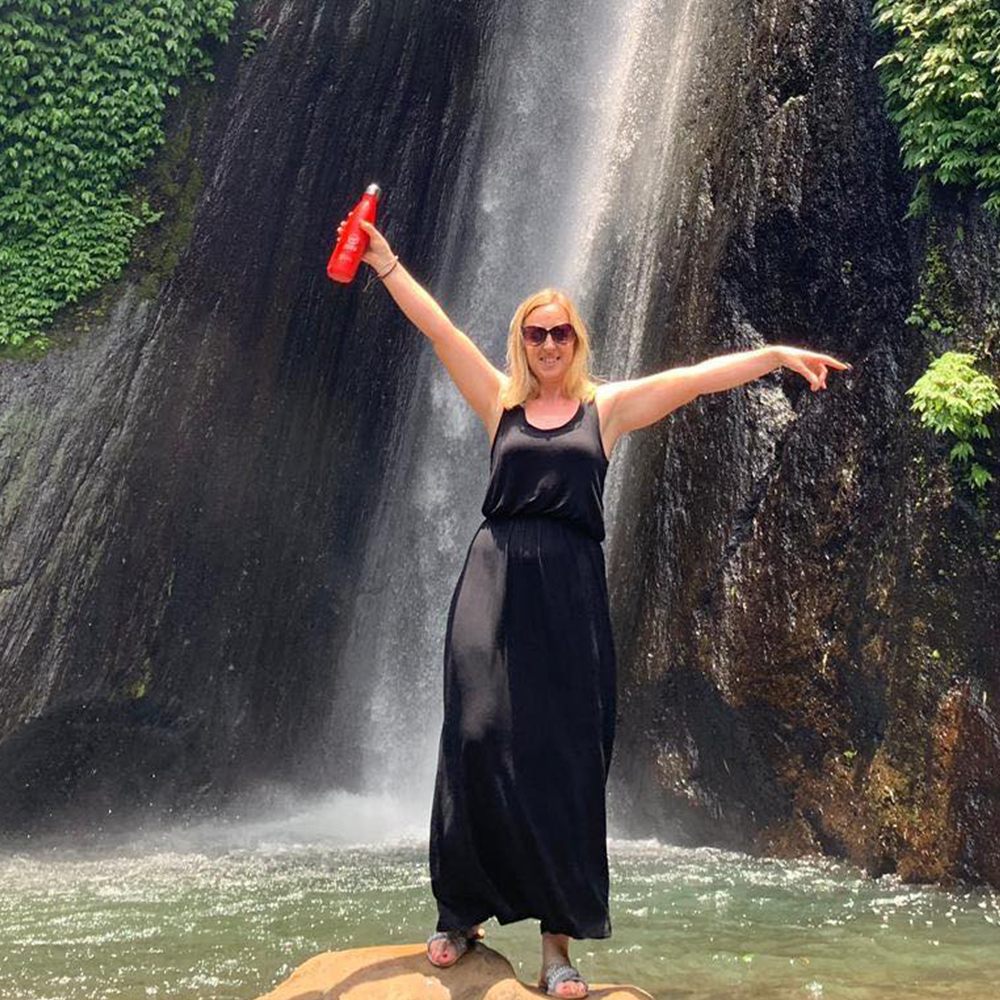 Day 8: Saturday 12 October
Bali – Bangkok:
Unfortunately, our time in Bali had come to an end. After having our breakfast, we transferred back to the airport for our flight to Denpasar in Bangkok. We spent our last night on our wonderful trip in Bangkok, speaking and sharing all our memorable experiences with the other groups who went on different tours.
Overall, my Bali group tour was the experience of a lifetime! I had never been on a group tour as adventurous and action packed as this one before, so as you can imagine I was both excited and nervous before I left. My highlights included reaching the summit of Mount Batur for sunrise and getting to witness the incredible view. Snorkelling the reef at Menjangan Island was also a highlight getting to see the majestic sights that laid beneath the water was a moment that I will remember forever. I would recommend a group tour trip to anyone who wants an adventure to remember, whilst making some new friends along the way!