Aboard the Viking Sun - exclusive cruise ship tour!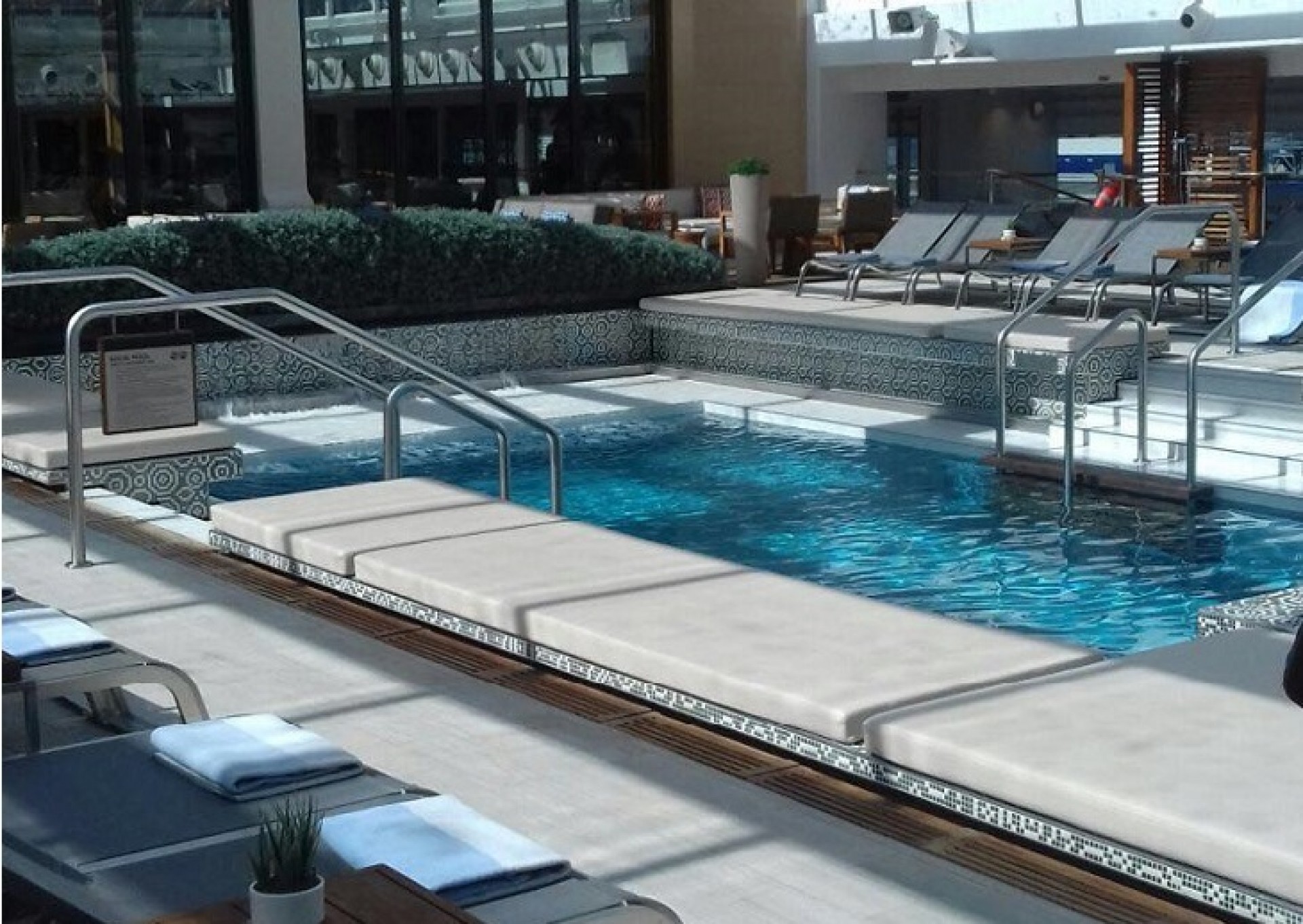 Discover life onboard the Viking Sun, as Olivia from Erne Travel explores the amazing cruise ship in Belfast.
"On a sunny Saturday in May 2018, I was lucky enough to be granted access to the stunning Viking Sun – a cruise ship by Viking.
The ship is a perfect size with only 900 passengers, so all the staterooms have a balcony and immediately you feel the welcoming, intimate atmosphere.
The décor is refreshingly neutral with a Nordic touch, and it feels lovely light and airy throughout, especially when the holiday sun is beating down!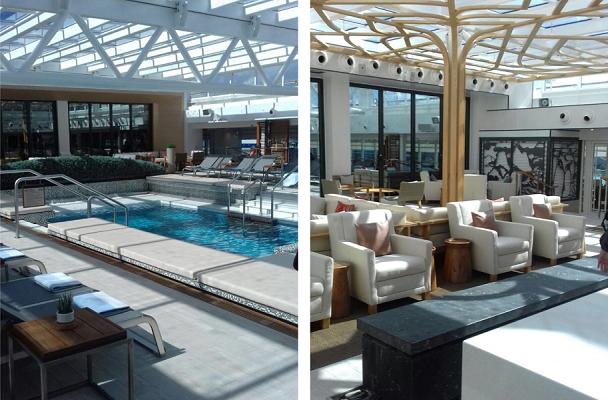 All the facilities on board were very impressive. The spa is beautiful, very clean, modern looking, and even better, it is open to guests free of charge. Two immaculate pools are the finishing touches on the Viking Sun. The largest, main pool is conveniently located midship, and has a retractable roof which is perfect for all weathers. For a more tranquil experience guests can head to the infinity pool with hot tub at the back of the ship.
Cosy blankets are also supplied for when days at sea might get a bit nippy, which I thought was a lovely touch and really adds to the welcoming experience.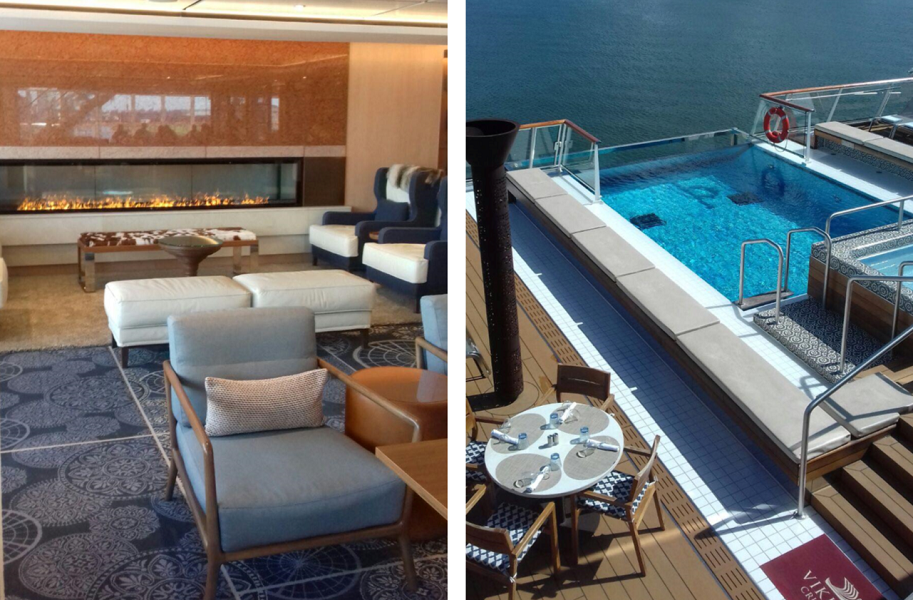 What I love about the ship is that it offers an inclusive experience at sea - Wi-Fi is complimentary, sodas, wine & beer are served with dinner and at least one excursion is included at every port of call. What's more, there are no service charges at any of the restaurants or for 24-hour room service, which means your holiday change can be used on souvenirs, or whatever else you wish to do!
Finally, I can confirm that guests would never struggle for something to eat on board the Viking Sun – with an array of dining options ranging from casual to gourmet, there is something for everyone!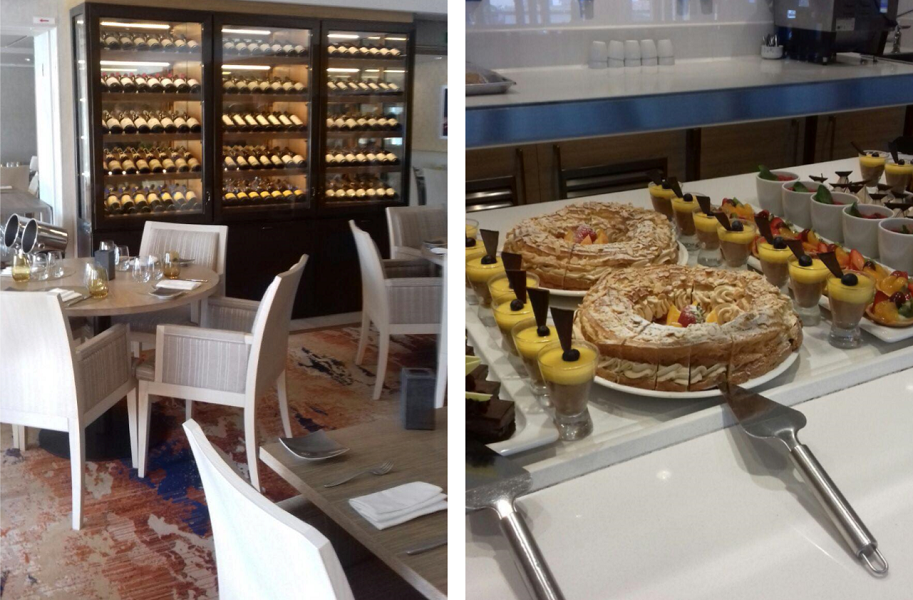 Some of the fabulous destinations the Viking Sun will be heading to later this year include iconic cities like Barcelona, Venice, and Rome, as well as the majestic fjords of Bergen, Copenhagen and beyond. I can't wait to book myself on one of these brilliant itineraries!"
If you like the sound of a cruise on board the fantastic Viking Sun, speak to Olivia today:
POP IN TO SEE US AT ERNE TRAVEL
T: 028 6632 4477
E: This email address is being protected from spambots. You need JavaScript enabled to view it.