Luxury Island Resort Experience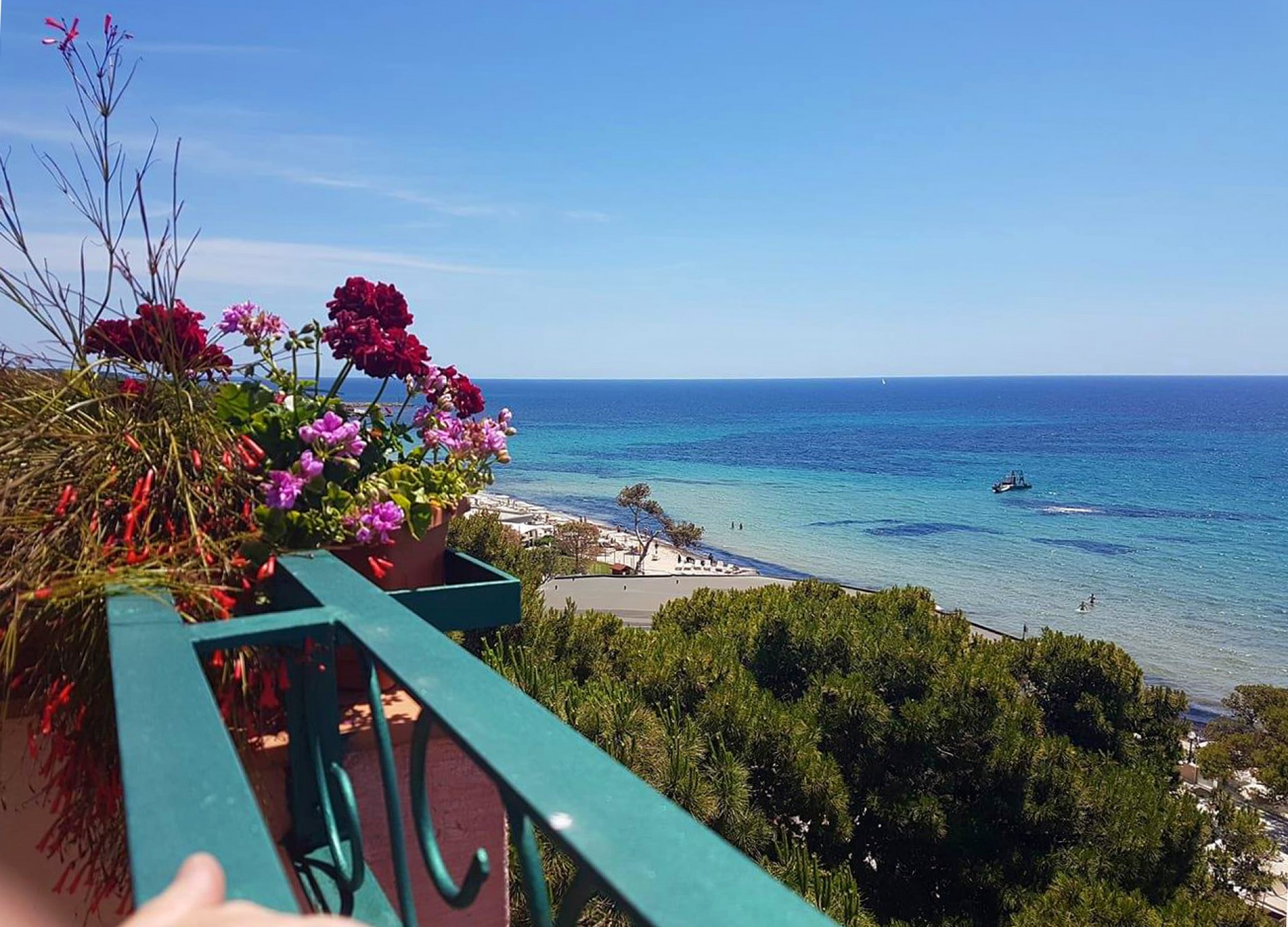 Erne Travel's travel expert Tracey recently jetted to the sunny island of Sardinia to experience first-hand the luxurious Forte Village. Read her travel diary to find out what she got up to at the destination awarded World's Leading Resort 2016.
An oasis of calm
When you pass through the resort gates, you immediately enter an oasis of peace and calm. If you need to get around the expansive resort you travel by golf buggy, and no other vehicles are allowed in the resort. I could already feel myself relaxing as we walked through the beautifully kept grounds to the Castello hotel where we were staying, which are so green and full of beautiful plants and flowers.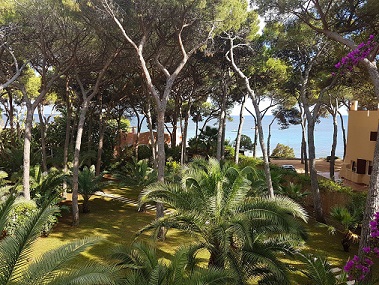 We enjoyed an incredible lunch at Hell's Kitchen, one of the newest restaurants at the Forte Village. Here you can enjoy mouth-watering dishes from a winner of Gordon Ramsey's famous reality show, while seated beside a large, beautiful pool. All of the many pool areas are beautiful and so inviting, complete with swim-up bar where you can sit and enjoy a drink while cooling off from the Mediterranean sun.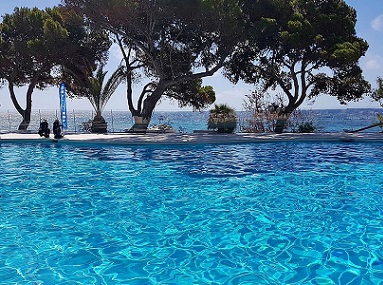 In the evening we ate at a beautiful table under the trees on the terrace. One thing that really amazed me was how fresh all the ingredients were at each meal and restaurant. There was always an incredible variety of fresh foods and desserts on offer, including a colourful salads, fruit, fish of the day, and of course a wide range of Italian food.
For the evenings, entertainment at the resort piazza was brilliant. The Piazza Maria Luigia offers open air shows, entertainment and shopping, with a kid's show earlier in the evening for children. I had a browse in some of the boutique designer shops – including Armani, Gucci, Fendi, Valentino and Missoni amongst others!
Exploring paradise
On the second morning a huge selection of hot and cold buffet breakfast items awaited me, much to my delight! Alternatively you can opt for an omelette – cooked to order right infront of you.
To me, it is no wonder Forte Village has won World's Leading Resort for 17 consecutive years. The whole resort is out of this world, with a huge range of facilities for families, but it's also a gorgeous and wonderful destination for couples. I'm already planning my return!
While exploring the resort I came across the amazing Children's Wonderland. This is the perfect place for anybody travelling with young children. There's a Thomas the Tank Engine area and a full size Barbie House amongst other fun things for children to discover, and a gorgeous children's pool with splash pools overlooking the beach.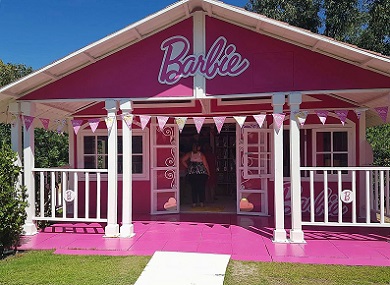 The resort is cleverly separated for guests who want different things by perfectly landscaped grounds. I found that Le Palme is ideal for families; located near the main pool and Children's Wonderland, with a special restaurant for younger guests and surrounded by tropical gardens offering lots of privacy. Meanwhile Il Castello is luxurious with a private pool area, exclusive direct access to the beach and large sea or mountain-facing terraces. And not forgetting the incredible private villas, a celebrity favourite!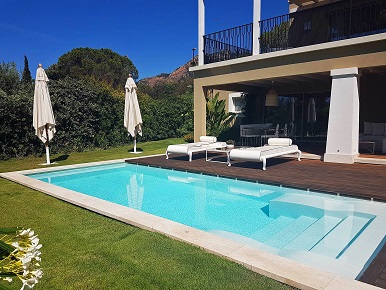 While here I had to try the incredible renowned Aquaforte Thalasso and Spa. I tried 5 different pools with different saline densities and temperatures, which are said to help you detoxify. It's a very relaxing way to spend the afternoon, due to the warmth of the water and the waterfalls that cascade around you.
Breakfast overlooking the beach
This morning we enjoyed breakfast in an absolutely beautiful setting looking right over the beach. The beach is just stunning, with crystal clear waters shimmering in the Sardinian sunshine. The resort is nestled south of the mountains so is sheltered from northern winds, ensuring a very temperate climate all day long. After a morning relaxing here, we had lunch of pizza, pasta and a nice cold beer at the restaurant located just off the main beach. Belissimo!!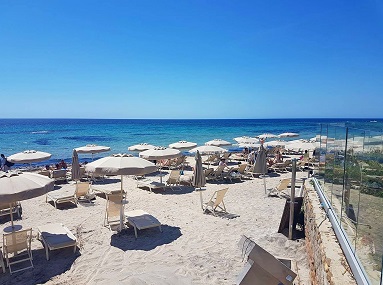 On our final evening at Forte Village, we sampled some local Sardinian wine and aperitif's at the resort's new wineshop, before having dinner in the beautiful gourmet restaurant The Belvedere. It was a wonderful evening to conclude the stay, with great company, food and wine!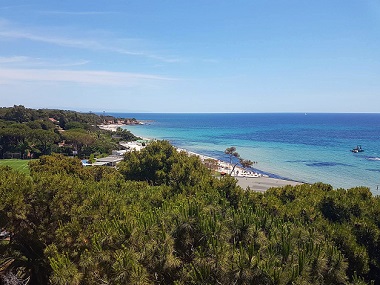 BOOK YOUR HOLIDAY TO SARDINIA WITH ERNE TRAVEL
T: 028 6632 4477
E: This email address is being protected from spambots. You need JavaScript enabled to view it.